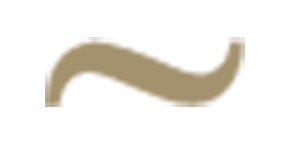 Domaine Drouhin Oregon
Established in 1987, Domaine Drouhin Oregon is owned by the Drouhin Family of Burgundy. Fourth-generation winemaker Véronique Boss-Drouhin produces wines of distinction, balance, elegance, and longevity. Philippe Drouhin, who oversees the family vineyards in Burgundy and Oregon, is responsible for the 225-acre estate. Today, 130 acres are under vine and are certified sustainable by L.I.V.E. The Family's principled approach to viticulture and winemaking, and long experience with Pinot Noir and Chardonnay, have earned an international reputation for excellence.
Drouhin Oregon Roserock
Roserock continues the Family's commitment to Oregon in the newest chapter of the Drouhin story. The Roserock vineyard, purchased in 2013, is an exceptional terroir, marked by volcanic soils, cooler temperatures, and an ideal elevation range. Roserock reflects the singular Drouhin approach, celebrating patience and nuance, elegance and complexity, and above all, finesse.
Joseph Drouhin
Founded in Beaune in 1880, Maison Joseph Drouhin's cellars have spread from the historical Cellars of the Dukes of Burgundy and the Kings of France in Beaune (12th-18th centuries) to the Moulin de Vaudon, an 18th Century watermill in Chablis. Rigorous attention to detail, self-imposed discipline, a desire to learn, a strong sense of values, passion and daring, are the qualities that have been handed down through the generations, together with the art of winemaking and a never-ending search for excellence. Today, the fourth generation is at the helm leading the way in both France and Oregon.
Please Note: Joseph Drouhin wines can only be shipped to these states: AK, CA, DC, FL, HI, MA, MN, MT, NC, NE, NV, NH, NM, ND, OK, OR, SC, TN, VA, WI, and WY
Library Wines
From time to time, we release a limited number of wines from our library for you to access. This is an exceptionally rare opportunity to secure a piece of DDO history and makes for a fascinating insight into winemaker Véronique Boss-Drouhin's ability to embrace each year's challenges and find the excellence within.
Become a part of the DDO Family! By signing up at either the Classique, Classique Mid or Classique Plus wine club level, you'll enjoy all of the benefits of membership, and will automatically receive each of our four* wines as they are released throughout the year.